All solutions for the mechanical stripping of enamelled wires
FTM Technologies presents its range of de-enameling devices for mechanically removing the layers of enamel or varnish covering the copper or aluminum wires.
Our selection of products covers a wide range of diameters and shapes. The proposed techniques are brushing or the use of cutting tools.
Consult the summary table of our tools to help you define the tool for your needs.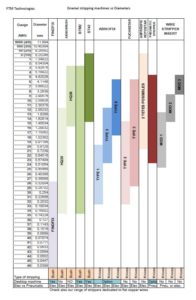 In case of doubt, our workshop is available for customers to carry out additional tests.
Display 15 Products per page