FTM Technologies, manufacturer of SEM soldering irons
The SEM Marchand Pernot brand, with a century of existence, has demonstrated its ability to produce quality equipment whose technology has adapted to the challenges of the moment.
Equiping numerous workshops both in France and internationally, the brand has started a new life after the resumption of its activity by FTM Technologies. It is with the same care and the same sense of the customer that our range of irons and stations continues to be wound and assembled in our Nanterre workshops.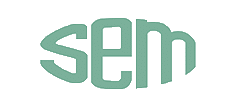 Our range covers many areas:
Irons and Stations for Electronic Manufacturing and Repair

Through-holes and traditional components
Surface mounted components

Irons and stations for electrical engineering and power electronics
Tools for lost wax
Tools for art restoration and stained glass work
We also manufacture bespoke irons of specific power or voltage and special tips. Do not hesitate to contact us.
Discover our range of Soldering irons SEM
Display -1 Products per page