Our cabin hoods are designed for applications requiring space confinement
By reducing the volume to be treated, they make it possible to filter more polluting activities such as: spray applications, handling of chemicals or volatile solvents, varnishing or potting, etc.
Our standard hoods are of two types:
Pyramids for working above the work surface
Straight with or without door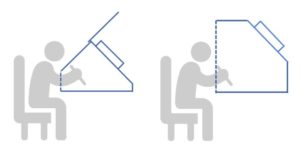 We also manufacture tailor-made cabin hoods of all sizes and shapes.
Do not hesitate to contact us to tell us about your project!
Display -1 Products per page