Slide valve for anti static segment suction arm
51.80 € HT
Slide valve for anti static segment suction arm
Segmented extraction arms are very innovative for mobile or multi-station fume hood installations.
– Consisting of acetal copolymer segments, the Locline arms are similar to the Omniflex system.
– Adjustable by hand
– Easy to position thanks to their segment-based design
– Very rigid
– Possibility of lengthening or prolonging them
– Several models of adaptable nozzles
– Outside diameter: 74.5 mm
– Inner diameter: 62mm
– Minimum bend radius of 146 mm
– Version for ESD arms (black)
– To be used with our multi-station hoods
Use :
Made of copolymer acetal, a material chemically resistant to petroleum products, it can be used for vapors and chemical fumes (except acids). Many other uses are possible, welding, brazing, oil vapour, chip extraction, etc.
Anti static slide valve
Acetal Copolymer
Diameter 2,5″
Black colour
Other recommended products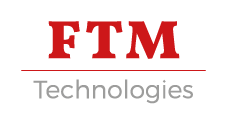 78 Rue Raymond Poincaré
92000 Nanterre – FRANCE
Tél. +33(0)1 40 86 00 09